Funny Photo Maker - Create funny photo with Frames, Face Fun, Artistic, and Collage templates
What People Say
"Funny Photo Maker is a handy, effective and friendly piece of software that offers you a simple and fast solution to edit any kind of image files that you have on your computer."
- Softoxi Editor
Reward By Expert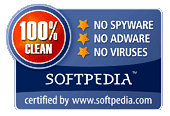 Recommendation
Funny Photo Maker - Have fun with the world!
Want your own face on a Celebraty's body, or mixed with beautiful natural sceneries? Want your family picture on a huge photo billboard or photo calendar? Now All these effects can be easily and freely achieved with this Funny Photo Maker.
AnvSoft Funny Photo Maker is an easy-to-use photo processing tool to create funny photos for sharing with your family, friends, and others throughout the world. This Funny Photo Maker enables to make use of your own images or your friends' photos, to be added and merged with the funny and exquisite templates within the program, such as fascinating Frame templates, Face Fun templates, Artistic, and Collage 2D templates, and some more fantastic coming themes and templates in the later versions, then you can share the new pictures anywhere with the world.
Take your photo to a better & funny place
- Create amazingly funny photos from your own common images, or photos from your friends and family, in formats of JPG, PNG, BMP, etc.
- You can choose any specirfic part from the original photos, according to the size of the templates you want to use. The output format can also be customized. You can manually enter the image name as .jpg, .png, .bmp, etc.
- All photos you create will preserve the original quality without any loss.
Add exquisite photo frames, face fun, etc.
- Funny Photo Frames: 25 exquisite free photo frame templates are provided, including frames in animal sceneries, billboards, trucks, automobiles, calenders, Christmas templates, funny games, renowned movie sceneries, etc. And more will be added in the next versions.
- Face Fun: with these templates, you can change your face expressions, or put your face on body of angels, apes, apollo, Mono Lisa, Queen of Hearts, and so on.
- Artistic 2D templates: Depth Dim, Mist, Oil Paint, Rain, Water Paint, etc.
- Collage: Make your photos collection into amazing collages.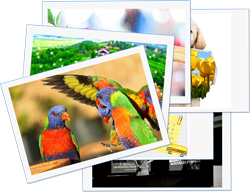 Share the fun anywhere
- You can export the gorgeous output photos to hard drive of your own computer, send and share with your family & friends, or others.
- You can also upload your funny photos to popular photo sharing sites like Flickr, Webshots, SmugMug, Yahoo! Photos, etc.
- You may also share your output photos through social networkings like Facebook, Myspace, Tumblr, Pinterest, and so on.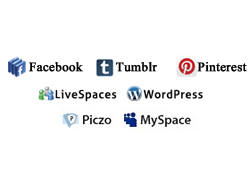 More features
- User-friendly interface; simple and clear built-in Help Guide; you can create your own funny photos like a pro and without any technical knowledge.
- Providing flexible Preview column, which enables to preview funny photos with effects of Zoom In or Zoom Out, and then optimize your flash intros before publishing.
Delivery
Free
File Size
46.9 MB
Version
2.4.1
Platform
Windows XP, Vista & Windows 7, 8
Supported Input Formats
Picture
BMP, JPEG, JPG, PNG
Supported Output Formats
Picture
BMP, JPEG, JPG, PNG
System Requirements
OS
Windows XP, Vista & Windows 7, 8
CPU
1G Hz Intel or above
RAM
At least 512M physical RAM
Click the thumbnail to view larger image
3 Simple Steps to Create Funny Photos with Funny Photo Maker
Preparation: Download Funny Photo Maker, then install and launch it.
Step 1: Add & edit photos.
Click the "Open Image" picture to add your original photos. You can add photos in formats of JPG, PNG, BMP, etc. If you want to add more photos, please click "Add Image" button.
If you only want to use a specific part of the image, click "Original Image Edit", and adjust the "Clip Box".
Step 2: Choose template
There are four columns of funny photo templates for you to choose: Photo Frames, Face Fun, Artistic and Collage.
Photo Frames: these free photo frames helps to make extraordinary new photos with exquisite photo billboards, photo calendars, holiday templates, game frames, renowned movie sceneries, automobiles, etc.
Face Fun: these free face fun templates enables to take your own face to Celebrities' bodies, to mix your face with funny animals, famous movie Characters, comic sceneries, etc.
Artistic 2D Templates: choose from these artistic 2D templates, then you can add effects of Rain, Wax Paint, Snow, Water Paint, Depth Dim. Oil Paint, etc.
Collage: make your photos collection into amazing collages.
Step 3: Preview & export funny photos
After you have chosen the photo frame or effects you need, click the button "Output", then you enter the Preview page. Here you can choose to Zoom In or Zoom Out the funny photos to flexibly preview.
If you are satisfied with the Preview effect, click the button "Export" to output funny photos to your hard drive. Then you can copy or send the funny photos to your family and friends, or upload to popular website like Flickr, FackBook, Pinterest, MySpace, and so on.
© 2005-2013 AnvSoft Inc., All Rights Reserved.