Creating AVCHD slideshow with Photo DVD Maker.
What People Say
"I still think that this is the best program for people like me who want a professional looking DVD without the investment and skills needed to operate more complex programs. Your program is excellent. THANK YOU."
-Gerry Wagstaff
Reward By Expert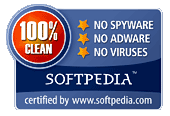 Recommendation
Photo DVD Maker New Feature: Creating AVCHD slideshow Disc!

AVCHD (Advanced Video Coding High Definition) is a format for the recording and playback of high definition video, which is getting more and more popular since it gives us a better visual enjoyment. The resulting of AVCHD disc is then able to be played in many consumer Blu-Ray players, the Sony Playstation 3, as well as the camcorders themselves.
With Photo DVD Maker, you can create stunning photo slideshow with images, videos and music, then apply with transitions, effects and menu, at last burn the photo slideshow to AVCHD Disc.
We have added AVCHD Disc support to Photo DVD Maker since version 8.20.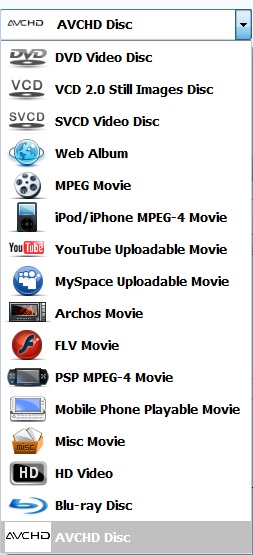 Make stunning AVCHD DVD slideshow with Photo DVD Maker
The latest Photo DVD Maker could turn photos as well as many high-quality formats video and audio into stunning AVCHD DVD slideshow. You are free to add JPEG, TIFF, BMP and PNG photos, add MPEG, MP4, AVI, Divx AVI, WMV, VOB, MOV, FLV, RM/RMVB and ASF video to create photo/video slideshow. You can also add MP3, WMA or WAV music and even grab tracks from audio CD as background music to produce any atmoshpere as you like.
With a user-friendly interface, Photo DVD Maker includes many useful features for you to customize a gorgeous AVCHD photo slideshow. The powerful features includes: Audio sync, Timing Control, Drag-and-Drop Placement, Slideshow Preview, Ready-for-Use Album Themes and DVD Menu Templates, Text and Captions, High Definition, Widescreen aspect ratio and more.
Create high-definition AVCHD slideshow disc with Photo DVD Maker
In order to help you create high quality AVCHD slideshow, Photo DVD Maker offers AVCHD Disc output format and a full parameters panel in burn disc tab with which you can set video parameters to control the video quality according to your needs.
With Photo DVD Maker, you could easily create digital picture album from your photos, videos, and music, and burn them directly to a AVCHD disc. Your family and friends can play your AVCHD slideshow discs on their TV with a Blu-ray player, or on their computer. Photo DVD Maker could help you create personalized AVCHD slideshow discs that are as easy to use as a AVCHD DVD. With plenty of beautifully-designed Menu Templates, you can send your friends and family thoughtful keepsakes that they will cherish forever.
How to create AVCHD disc photo slideshow
What are required
A blank DVD disc
Images, videos and music
A computer that runs Windows system(including Windows 7)
Only 3 steps to create photo slideshow to AVCHD
1. Organize Photos
Select and arrange the order of your photos to be used in this step. You can also add video clips to Photo DVD Maker.
You can use add JPEG, TIFF, BMP and PNG images into this program. MPEG, MP4, AVI, Divx AVI, WMV, VOB, MOV, FLV, RM/RMVB and ASF videos can also be added as stand alone album.
There are plenty of clip arts that you can choose from Photo DVD Maker. You can add any image as clip art. Text can be added to the program as caption or subtitle.
You are able to add Songs or narrations and match it with your photos.
2. Choose Menu
In this step, you choose and customize the DVD title page with templates focusing on sports, vacation, holidays or others. You can download our free menu templates by clicking Get More Templates.. button.
You can also choose one of your own image as the Background image of your AVCHD album. Here you can also edit the text, menu navigator and preview the final photo slideshow so you can make changes in time.
3. Burn AVCHD Disc
The Burn tab guides you in burning photo slideshow to AVCHD disc formats. You can also choose to create web albums for sharing on the internet!
Photo Sideshow can also be burned to DVD, Blu-ray Disc, VCD 2.0 (Still image) or SVCD for watching on TV. Photo DVD Maker supports both NTSC and PAL TV systems.
The well made digital album can also be saved to computer hard drive in FLV, MPEG-1, MPEG-2, MP4, AVI or Divx AVI video format.
More about Photo DVD Maker
© 2005-2022 Anvsoft Inc., All Rights Reserved.