Flash to Video Converter coverts SWF file to avi, MPEG
What People Say
"Flash to Video Converter is amazing. I have so many SWF videos, and I don't want to just watch them on my PC. Then I can use Flash to Video Converter to convert SWF to my iPod. Now, I can watch them anywhere. I love it so much. Thanks!"
-Sylvia Garcia
Reward By Expert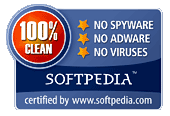 Recommendation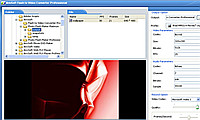 ANVSOFT Flash to Video Converter is a powerful utility that converts Macromedia Flash SWF files to video (avi, mpeg, mp4) with movie clips and audio in the Flash movies.
With Flash to Video Converter, you can easily turn your Flash videos into memorable projects on your mobile devices such as Apple iPod, Sony PSP and Mobile Phones to share with family and friends.
Why do you choose Flash to Video Converter?
Excellent video and audio quality in converted movie.
Very friendly user interface
Users can choose to convert a segment of the added flash as you like
Features of AnvSoft Flash to Video Converter
Converting SWF to DVD, SWF to VCD / SVCD compatible MPEG files.
Converting flash, swf to AVI, and support codecs such as 3ivx, DivX, and Xvid.
Converting flash to MP4, and support ipod and psp compatible codes such as H264, and MPEG4.
Adopting the Lower-Playback-Speed technology to achieve accurate audio and video synchronization and no skip frames.
Using audio-extracting method to 100% keep the original sound.
Letting users easily select a segment of flash file to convert.
Easy-to-use interface.
More about Flash to Video Converter
Delivery
Keycode
File Size
3.5 MB
Version
1.41
Platform
Windows XP, Vista & Windows 7
Supported Formats
Supportable Input Formats
SWF
Supportable Output Formats
MPEG-1, MPEG-2, MPEG-4 and AVI
Click the thumbnail to view larger image
Three-step to convert flash (.swf) to videos
Converting flash to video with Flash to Video Converter involves a three-step workflow.
1. Adding flash files
Just click the File button to choose the SWF file you want to convert from your hard drive. The selected file will be highlighted.
2. Setting output options
Click the Options button to choose a profile and then set audio and video parameters for the output.
3. Staring converting
After setting all options for output video, click the Record button to convert your flash to video in selected format at once.
© 2005-2022 Anvsoft Inc., All Rights Reserved.