Download more DVD Menu Templates
What People Say
"I still think that this is the best program for people like me who want a professional looking DVD without the investment and skills needed to operate more complex programs. Your program is excellent. THANK YOU."
-Gerry Wagstaff
Reward By Expert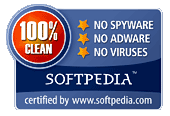 Recommendation
Download more DVD Menu Templates
Following are DVD menu templates for Photo DVD Maker. After downloading the template upgrade file (with .exe file extension), please double-click the setup file, and the DVD menu templates will be imported to Photo DVD Maker.
Preview DVD Menu Templates
More about Photo DVD Maker
© 2005-2023 Anvsoft Inc., All Rights Reserved.