Noteburner audio converter - Provide the best protection removal tool, M4P to MP3 Converter.
What People Say
"NoteBurner is a popular utility that effectively uses a Virtual CD-RW drive method that burns your tracks then automatically rips them, making the process automatic and far faster than 'burn and rip' conversion. NoteBurner's one-click conversion process is easy to use and works great with batch conversions."
-Adrian Brooks
Reward By Expert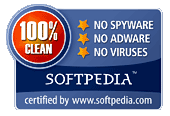 Recommendation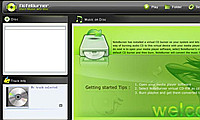 Noteburner Audio Converter is an all-in-one audio converter, which can easily convert protected iTunes music or audio files such as M4P, M4B, M4A files to plain MP3, WMA or WAV formats ready for use on any computers or mobile music devices such as iPod, PSP, Zune, iPhone, MP3 player, CD player, cellular phone and any latest smartphones such as Motorola Atrix 4G, HTC smartphones.
Noteburner can also convert music to MP3, WMA or WAV.
Features

Latest version supports Windows 7 64bit OS
NoteBurner V2.31 now supports both 32-bit and 64-bit Windows systems including XP, Vista and Windows 7. We recommend you upgrade to latest version.

Convert protection iTunes Files - convert m4p to mp3, m4b/m4a to mp3 etc.
With Noteburner audio converter, you can remove the protection from the purchased iTunes files and convert the M4P music to mp3/ aac/wma/ wav/ogg, M4B/M4A audiobooks to plain MP3/WMA/WAV/AAC etc.
Convert WMA file to MP3 format with Windows Media Player
For Windows Media Player 9 or 10 users, Noteburner can help you convert WMA files to MP3 and WAV format for playing on MP3 player.
Noterburner also can work on Realplayer 11.

Convert protected Music to all kinds of portable devices and cellphones
Noteburner can help you convert the protected music to any formats for playing on all kinds of portable media players and smartphones such as iPod, Zune, PSP, Archos, Sony Walkman, Creative Zen, Sandisk sansa, iAudio & Cowon, Motorola & Nokia smartphones and any other MP3/MP4 music players.

Convert with fast conversion speed and high quality
Noteburner Audio Converter is automated. The only thing you need to do is just adding M4P tracks to a playlist and set default CD burner to NoteBurner's virtual CD-RW and then burn.
Virtual CD can emulate your computer RAM and hard disk as erasable CD-RW drive (Virtual CD-RW), the converting speed is at least 10 times faster than any other programs which use recording as one of the core converting tricks.
Delivery
Keycode
File Size
3.4 MB
Version
2.31
Supported Input Formats
Audio
Protected M4P, M4A, M4B, WMA, WAV, AA, RA, OMA, unprotected MP3 WMA, AAC etc.
Supported Output Formats
Audio
Plain MP3, AAC, WMA, OGG, FLAC and WAV
Supported media players
iPod, Zune, PSP, Archos, Sony Walkman, Creative Zen, Sandisk sansa, iAudio & Cowon, and any other MP3/MP4 music players, as well as for cellphones such as Sony Erricssion, Nokia Nseries, BlackBerry, Samsung, LG, Motorola, and many other portable media players
System Requirements
OS
32-bit & 64-bit Windows XP, Vista, Windows 7
HDD
1GB of available hard disc drive space or more
RAM
256 megabytes (MB) or higher of RAM
Resolution
Monitor with 1024x768 pixels or higher resolution
Media player
Media player such as iTunes, Windows Media Player, RealPlayer etc.
Authorization
DRM license (if you want to convert protected music)
Convert iTunes M4P music to MP3 with Noteburner
Step 1. Choose target format and output folder.
On the main window of NoteBurner, click the Settings button, a dialogue box will pop-out, browse to choose a file folder for storing the converted songs, choose MP3 as output format and go to MP3 tab and check the ID3Tag options
Step 2. Create playlist to contain songs for converting to MP3
You can burn the already existing iTunes playlist, or create a new playlist, and then add selected songs to the playlist for converting to MP3.
Step 3. Choose NoteBurner as CD burner, and then burn the playlist
In iTunes 10, please right click the playlist that you want to burn, then please select the iteam"Burn Playlist to Disc". Before the burning starts, you will be prompted to choose CD burner. You should:
•Choose NoteBurner Virtual_CD_RW as the CD burner
•Select Audio CD as Disc Format
•Check the "Include CD Text" option
Step 4. Get the MP3 files
The converted playlist and songs will show up on the main window of NoteBurner.
1. You can double-click any song to preview the music, or click the Play button to play selected song
2. Click the Folder button to open the output folder, where you will find the converted MP3 files
© 2005-2020 Anvsoft Inc., All Rights Reserved.