AnvSoft Photo Manager - Organize, edit and share photos
What People Say
"Anvosft Photo Manager allows me to easily optimize, manage, archive and present my entire photo collection. Your program is great. It gives me and my friends great pleasure."
-Gayle Haws
Reward By Expert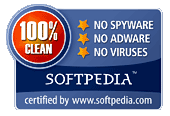 Recommendation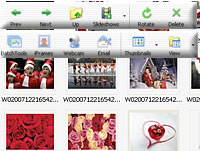 AnvSoft Photo Manager helps you creatively organize, edit and share photos.
It's easy to import and organize photos with AnvSoft Photo Manager.
With the powerful editing tools, you can rotate, crop and resize photos, adjust lightness, contrast and saturation, and more. You can add digital frame, create photo collage, Gif animation, IM display pictures, forum signatures, and more.
You can print photos in both standard and custom sizes and email optimized photos.
What can AnvSoft Photo Manager do?
It's easy to import photos and create new albums with AnvSoft Photo Manager. You can even preview and edit photos without importing them to new albums. Large thumbnail and full screen side show enable you to examine and enjoy your collection of photos. You can take pictures and record videos with the integrated camera application.
AnvSoft Photo Manager offers often-used editing tools to help you fix and polish photos, rotate, crop, resize, adjust lightness, contrast and saturation. You can adjust photo color in a number of ways, histogram, curve, color balance, etc. Special effects such as retouching, distortion, blur and noise, can enhance photos to reflect your mood and taste.
For professional users, batch processing is a powerful and useful feature. You can batch compress pictures, convert between image formats, add watermark, caption and frames to photos, and rename all selected photos in batch processing mode.
What's more, AnvSoft Photo Manager knows you want to share your creative photos with relatives and friends. With AnvSoft Photo Manager, you can print photos and created works in both standard and custom sizes, email photos that are customized. Display pictures can be uploaded to your Facebook, MySpace, Blogger and other websites.
Features of AnvSoft Photo Manager
Keep your photo collection organized with ease
Decorate photos with abundant digital frames and special effects
Create amazing photo collages and impressive greeting cards
Create buddy icons/display pictures for MSN, Yahoo Messenger, AIM and more
Create animated Gif images for websites, blogs and forum signatures
Create screensaver and executable slideshows
Fix and optimize photos with powerful editing tools
Freeware with free templates
More about AnvSoft Photo Manager
| | |
| --- | --- |
| Delivery | Keycode |
| File Size | 24.2 MB |
| Version | 1.15 |
| Platform | Windows XP, Vista & Windows 7 |
Creating funny photos with Anvsoft Photo Manager
The greatest feature of AnvSoft Photo Manager is the creating tools. Besides adding simple and classic digital frames to photos, you can also add magic masks, and create cover-style stickers, photo collages, greeting cards, Gif animation, buddy icons, IM display pictures, and slideshows. The graffiti and paintbrush allow you decorate photos in free style.
1. Adding digital frames
You can select card-like frames, wooden-style frames, romance frames, frames for kids, and many other frames. More frame templates are available for download on our website.
2. Create picture collages
To create picture collage with AnvSoft Photo Manager, you should choose one picture as background image or foreground image, and then add other pictures one by one. You can apply edge or mask effect to the picture, and adjust the size of the picture.
3. Making greeting cards
AnvSoft Photo Manager enables you to make DIY cards with your own photos and ideas. With AnvSoft Photo Manager, it's easy to create greeting cards, birthday cards, Christmas cards, Valentine cards, thanksgiving cards, and more cards, just in the way you want it to be. And you can print the cards in both custom and standard size.
4. Creating executable slideshows
With AnvSoft Photo Manager, you can create executable photo slideshows with music and amazing transition effects. The slideshow will self-execute to display slides. No media player is needed.
5. Graffiti & Paintbrush
The Graffiti & Paintbrush tools allow you to add clip art props and more fun and free-style elements to photos.
6. Creating IM icons and web images
AnvSoft Photo Manager features creating apps for making IM icons and web images. Whether you want to create personalized AIM buddy icons, Yahoo Messenger display pictures, emotion icons, profile images for blog and forum, or animated banners for webpage, AnvSoft Photo Manager has the dedicated apps just for that purpose.
7.Beautifying your desktop
AnvSoft Photo Manager makes it easy to set any picture as desktop wallpaper or PC login background. And it's easy to create screensaver with AnvSoft Photo Manager.
8. Taking pictures & recording videos
If your computer has webcam connected, you can take pictures and record videos with the application integrated in AnvSoft Photo Manager. You can choose digital frames for the pictures you take. With this feature, you can now make more fun pictures and videos.
© 2005-2022 AnvSoft Inc., All Rights Reserved.